Why housekeeping is important?
Effective housekeeping can help control or eliminate workplace hazards. … It also requires paying attention to important details such as the layout of the whole workplace, aisle marking, the adequacy of storage facilities, and maintenance. Good housekeeping is also a basic part of incident and fire prevention.
Housekeeping is an important department of Any industry especially responsible for cleanliness, aesthetic upkeep of the rooms, maintenance, public area, back area, and surroundings.
Good housekeeping practices help ensure neat, organized, and safe workspaces, which can reduce stress and improve morale. An increase in productivity and lower operating costs may also result when workers spend less time tracking down a needed tool or another item. Reducing workplace injuries will also help lower costs.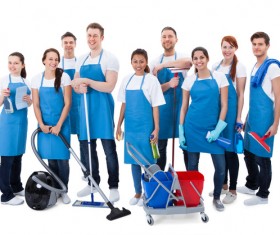 Scope of work for our Housekeeping services
Clearing and cleaning of litter bins and segregating dry and wet waste – daily basis
Sweeping of all staircases including the fire exit on a daily basis.
Mopping/wet-cleaning/scrubbing of the staircase on – weekly basis.
Cleaning of roof terrace and terrace once a fortnight
Clearing of garbage accumulated on a daily basis.
Removal of cobwebs (outside/inside) monthly.
Any other related works, as and when instructed.